IMG_0270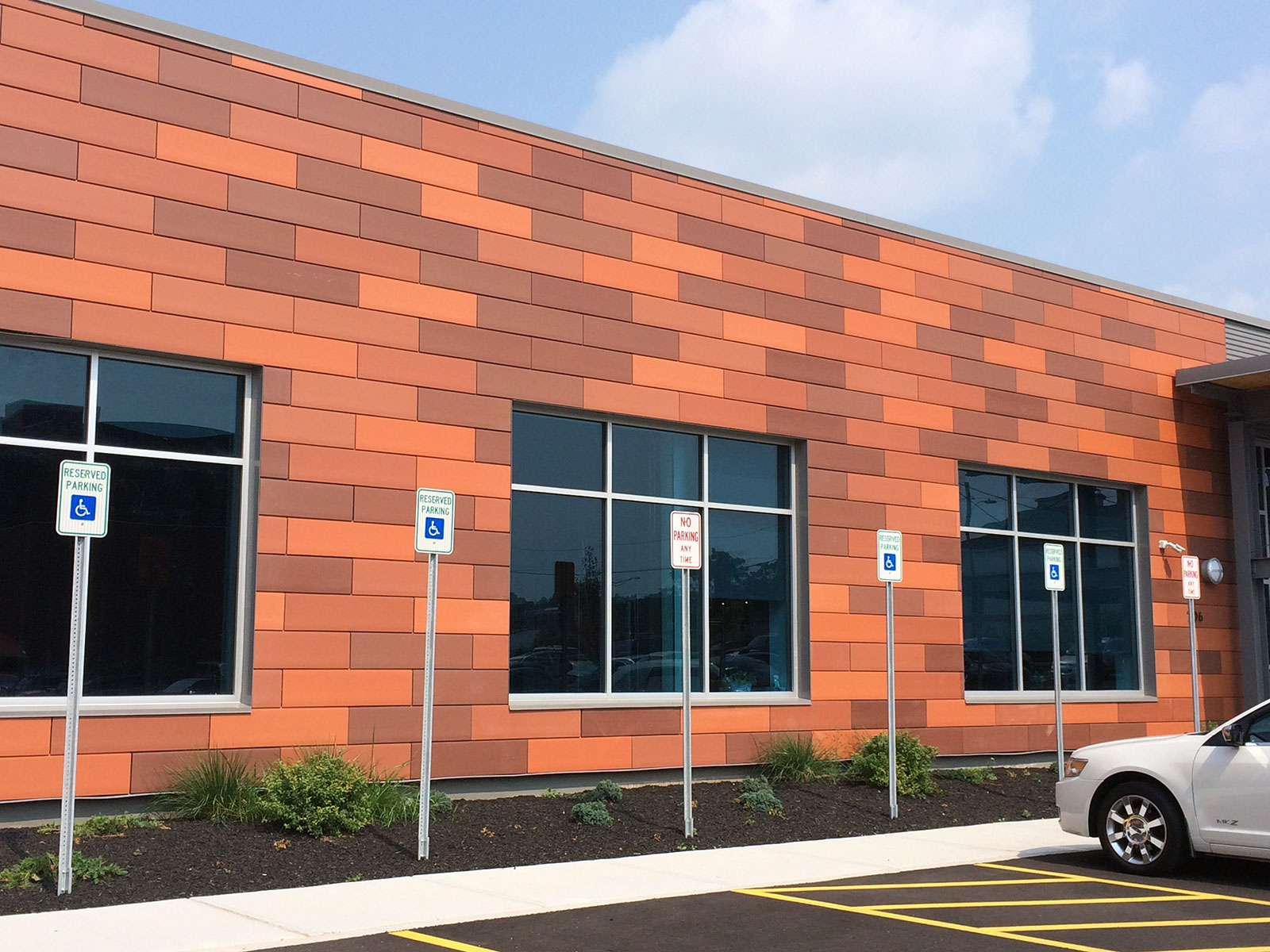 IMG_0267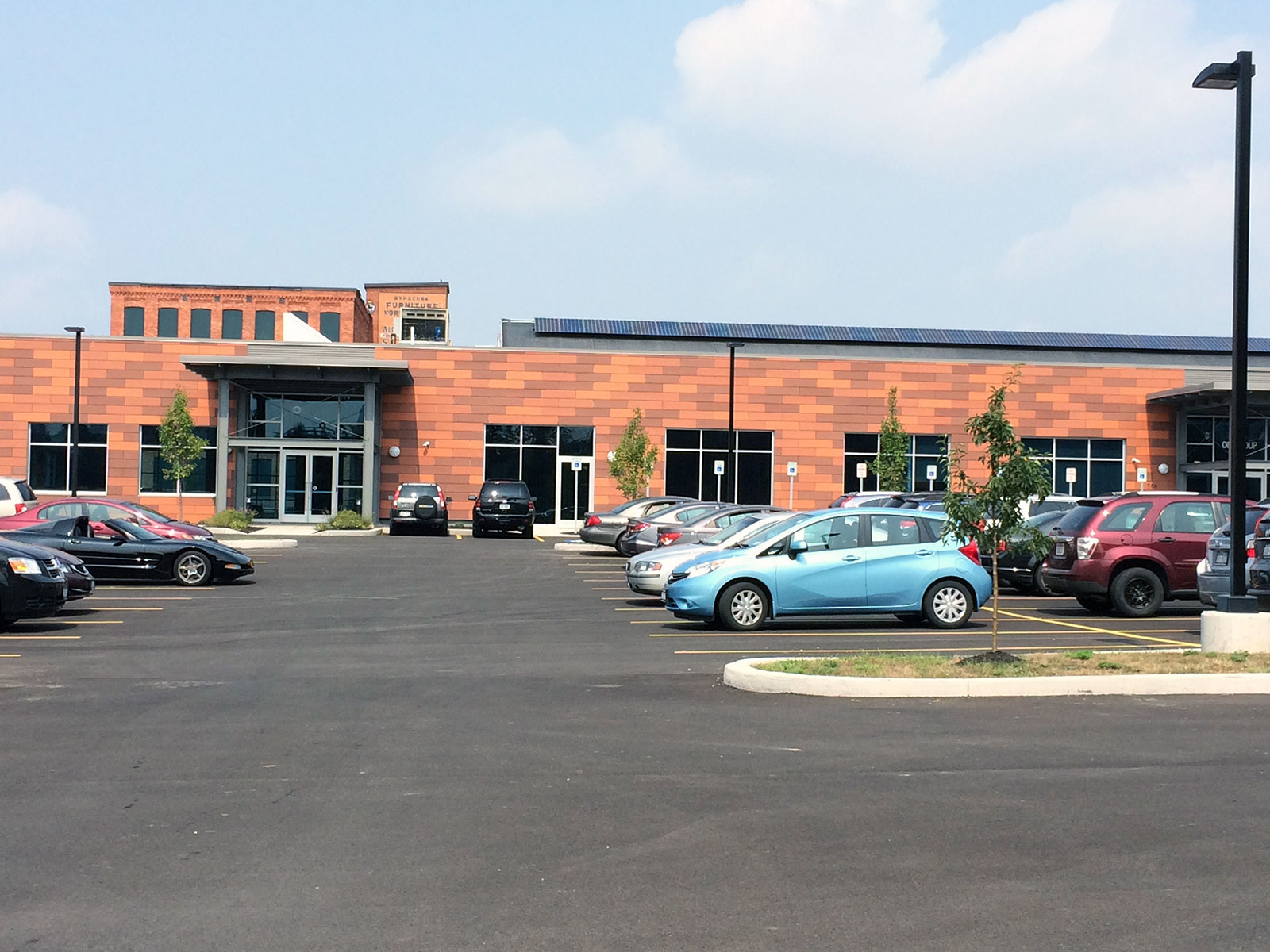 THE CHALLENGES
Some projects present never-before-seen challenges that will stop a brainstorming group in their tracks.  The architect wanted a terra cotta rain screen cladding on the re-clad of an old warehouse in Syracuse, NY.  The area was going through a revitalization and the owner was on board with the look.
The terra cotta rain screen component would not be an issue and it was decided that the air barrier component would be addressed by taping the seams of the exterior insulation, making the insulation function as an air/ vapor barrier.
The original exterior wall was a triple wythe interlocking terra cotta block, something no one working on the project had every seen before.  That type of block was rare and it required some pull tests from the fastener manufacturer.  Terra cotta rain screen panels typically weigh 6.5 psf and require a high pullout value.   It was determined that the block wouldn't provide sufficient pullout value and the only viable option would be to secure the framing system for the terra cotta to the mortar joints of the block.    A layout was determined and the insulation and framing system were hung in place.
The insulation that was chosen was the R2+ Silver, a high R-Value closed cell rigid polyiso insulation designed for exterior applications.  By taping the seams, R2+ Silver passed ASTM 2357 to be an air/ vapor barrier.
The terra cotta system that was chosen was a lightweight tile from Terreal Terra cotta called the Zephir Evolution.  The Zephir Evolution is a great choice for Terra cotta rain screen applications that require a light weight tile or smaller formatted tile.
PROJECT DETAILS
| | |
| --- | --- |
| Client: | 706 North Clinton LLC |
| Location: | 706 North Clinton Ave. Syracuse, NY |
| Insulation: | CCW R2+ Silver |
| Wall Cladding: | Terreal Zephir Evoution |
| Surface Area: | 5,000 sf |
| Completed: | 2015 |
| Value: | $8.1 million |
| Architect: | Mac Knight Architects and Planners |
OUR CLIENTS SAYS...
"In order to offer our clients the highest quality building solutions we engage CAS early in the design process. CAS understands complete building systems and assemblies beyond the products they offer. Their expertise in building envelopes, thermal & moisture dynamics and roofing systems is current and vast among the ever-changing codes, building science, and economy. CAS provides in-depth knowledge of energy efficiency and environmental responsibility within the constraints of marketable and affordable building technology while delivering solutions that do not compromise the design intent."

Mauro Cringoli, RA
Freelance Designer / Builder, Architecture & Planning